T? an scoil ag si?l agus ag si?l ar th?ir an 4? Brat Glas. T? an coisde 000-M15 ana ghn?thach ag mealladh pobal na scoile si?l ar an gC?adaoin agus ta ag eir? go hiontach
leo. Maith sibh.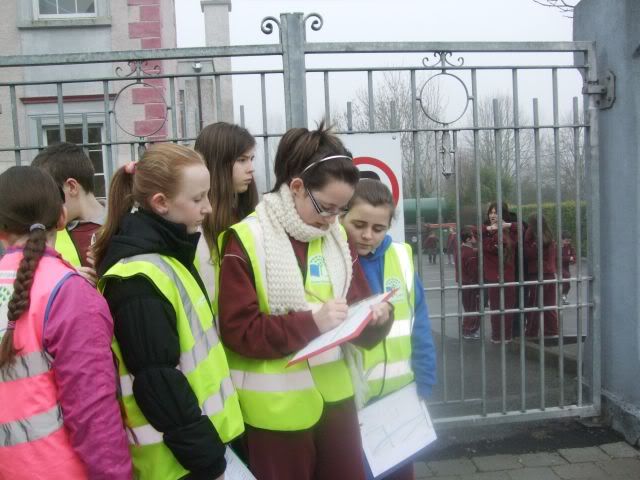 Green school committee encouraging 000-853 ?the school community to abandon cars and walk
to school. Our 'Walk on Wednesday' initiative is a great success. Well done to all.